Small Molecule Bioanalysis
Anapharm Bioanalytics specializes in bioanalytical High Performance Liquid Chromatography Mass Spectrometry (HPLC-MS/MS) providing support to the drug development efforts of the pharmaceutical and generic industry across all stages of development including pharmacokinetic (PK), toxicokinetic (TK) and pharmacodynamic (PD) studies: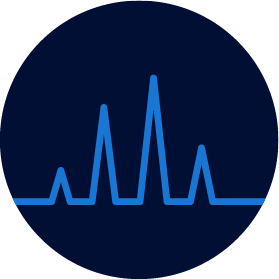 Preclinical studies
Phase I-III clinical trials
Bioequivalence studies
Bioavailability and drug metabolism studies
Drug-drug interaction studies
Discovery projects
Our comprehensive range of analytical services includes the following: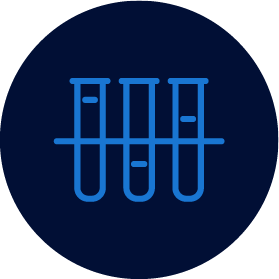 Analytical method development and validation, including proprietary methods.
Method transfer, optimization and cross-validation of sponsor-supplied methods.
Extensive portfolio of non-proprietary assays to support bioequivalence, drug-drug interaction and other types of studies.
Quantitative sample analysis in human and animal matrices (blood, plasma, serum, urine, faeces and tissues from diverse species) with a throughput capacity of 250,000+ samples/year. Expertise in complex bioanalysis:
High sensitivity assays with sub-pg/mL LLOQ
Long-acting injectables
Endogenous compounds
Light and temperature sensitive analytes
Orally inhaled drugs
Chiral compounds
Steroid hormones
Biomarkers
Analytical reports for regulatory registration.
Long-term matrix stability tests.
Long-term sample storage capacity for 300,000+ samples.
Our experienced team works in a modern laboratory equipped with 14 LC-MS/MS instruments:


4 x Sciex Qtrap 6500/UPLC
2 x Sciex Qtrap 5500/UPLC
2 x Sciex API 5000/UPLC
6 x Sciex API 4000/HPLC