Large Molecule Bioanalysis
Anapharm Bioanalytics offers an array of Ligand Binding Assays (LBA), including cell-based assays, and LC-MS/MS technology platforms tailored to support large molecule development programs from early preclinical through Phase I-III clinical stages: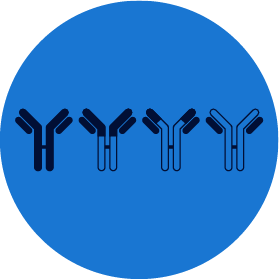 LBA and LC-MS/MS analytical method development and validation.
Method transfer, optimization and cross-validation of sponsor-supplied methods.
Quantitative analysis in biological fluids and tissues for Pharmacokinetic, Pharmacodynamic (PK/PD) and Toxicokinetic (TK) studies including:
Peptides
Proteins
Monoclonal antibodies
Bispecific antibodies
Oligonucleotides
Biomarker testing.
Immunogenicity assays:
Anti-drug antibodies (ADA): safety assessment following a tiered approach including ADA screening and Positive ADA confirmation.
Neutralizing Antibodies (NAbs) by non-cell based (CLBA) and cell-based assays (CBA).
Cell-based assays for cell proliferation, ligand Stimulated Cell Signalling, Protein Secretion, Reporter Gene, etc. (read more about our Cell Lab below)
Enzyme-linked immunosorbent assay (ELISA) with colorimetric, fluorescence and chemiluminescence readouts. Validation of commercially available ELISA kits.
MESO QuickPlex SQ 120 – MSD electrochemiluminescence (ECL) technology.
qPCR Quantstudio 5.
Precellys Evolution Homogenizer.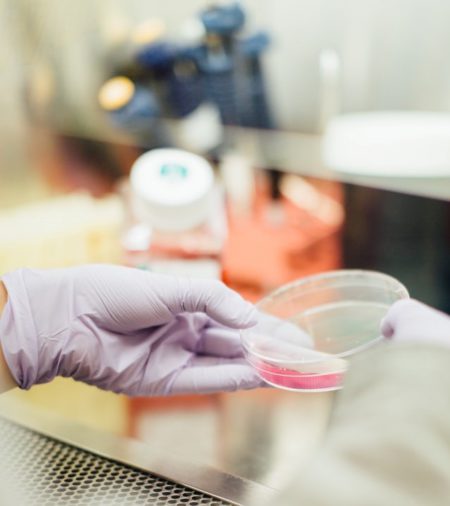 A variety of cell-based assay format can be developed and validated such as Cell proliferation, Ligand Stimulated Cell Signalling, Protein Secretion, Reporter Gene, etc.
The results readouts from the CBA include Absorbance, Fluorescence, Luminescence and will be measured with the ELISA plate reader or MSD.
Cell lab equipment includes:
Safety Cabinet type II, Telstar Bio II Advance Plus
HERAcell vios 160i CO₂ Incubator
Inverted microscope
Liquid Nitrogen Cryostorage
Benchtop Autoclave
Table top Centrifuge