Large Molecule Bioanalysis
Anapharm Bioanalytics offers an array of Ligand Binding Assays (LBA) and LC-MS/MS technology platforms tailored to support large molecule development programs from early preclinical through Phase I-III clinical stages: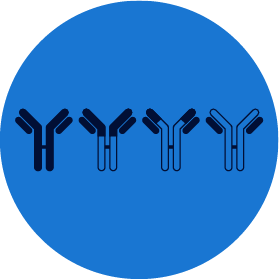 LBA and LC-MS/MS analytical method development and validation.
Method transfer, optimization and cross-validation of sponsor-supplied methods.
Quantitative analysis in biological fluids and tissues for Pharmacokinetic, Pharmacodynamic (PK/PD) and Toxicokinetic (TK) studies including:
Peptides
Proteins
Monoclonal antibodies
Oligonucleotides
Biomarkers
Immunogenicity testing for anti-drug antibodies (ADA) safety assessment following a tiered approach including ADA screening and Positive ADA confirmation.
Enzyme-linked immunosorbent assay (ELISA) with colorimetric, fluorescence and chemiluminescence readouts. Validation of commercially available ELISA kits.
MESO QuickPlex SQ 120 – MSD electrochemiluminescence (ECL) technology.