12/02/2021
Considerations to properly assess drug stability within biological samples
Assessing drug stability during method development and validation is of paramount importance. The concentration of the target analyte must remain unaffected throughout the lifecycle of the samples to ensure the reliability of the assay data. However, a decrease in analyte concentration in a biological fluid is not always due to a lack of stability.

In the work we present to the 14th EBF Open Symposium, we show several factors that can affect analyte concentration and that might lead to erroneous conclusions regarding its stability.

These misleading phenomena are described in the poster and focus on three main points:
• Non-specific adsorption.
• Equilibrium time between erythrocytes and plasma.
• Plasma age.

You may find below the poster for your ready reference: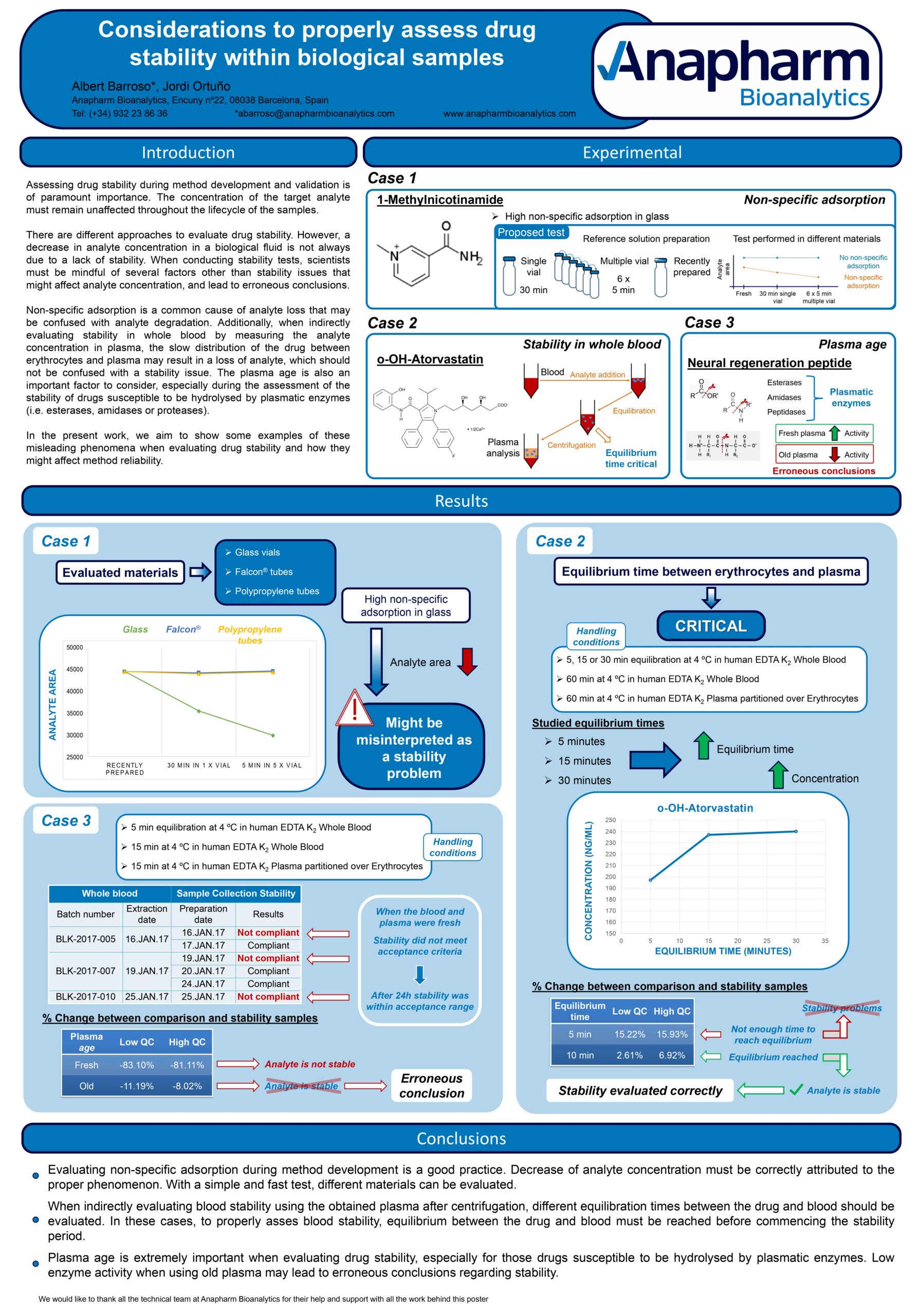 MORE NEWS
03/06/2022 12:39
Challenges in the Development of a Method for the Detection of Anti-PEGylated-aptamer Antibodies
Immunogenicity assays capable of properly determining the presence of anti-drug antibodies (ADA) and anti-PEG antibodies have been recognized of great importance due to the fact that pre-existing anti-PEG antibodies could have an impact on the efficacy of a drug coupled to polyethylene glycol (PEG).
READ MORE