12/02/2021
Considerations to properly assess drug stability within biological samples
Assessing drug stability during method development and validation is of paramount importance. The concentration of the target analyte must remain unaffected throughout the lifecycle of the samples to ensure the reliability of the assay data. However, a decrease in analyte concentration in a biological fluid is not always due to a lack of stability.

In the work we present to the 14th EBF Open Symposium, we show several factors that can affect analyte concentration and that might lead to erroneous conclusions regarding its stability.

These misleading phenomena are described in the poster and focus on three main points:
• Non-specific adsorption.
• Equilibrium time between erythrocytes and plasma.
• Plasma age.

You may find below the poster for your ready reference: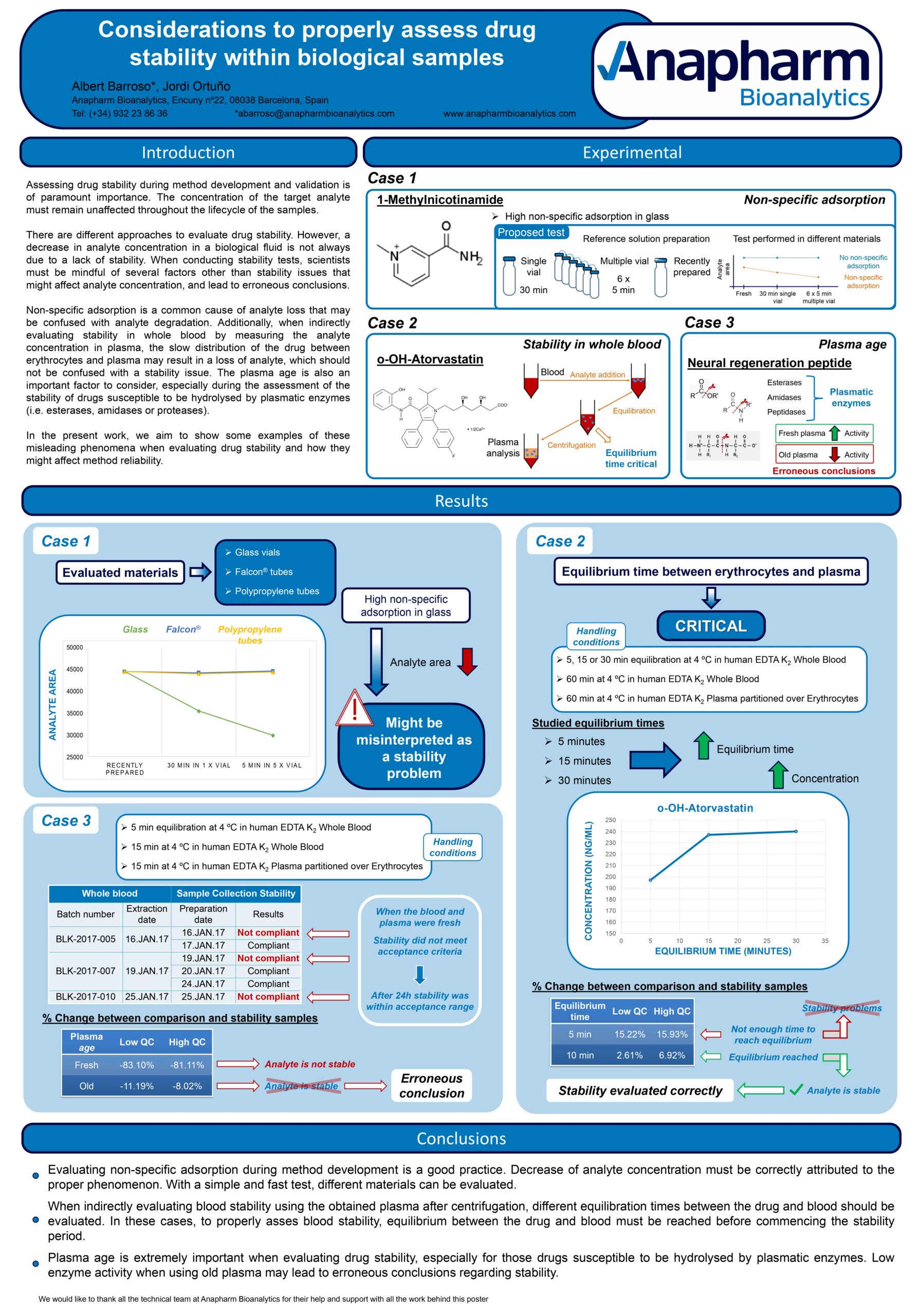 MORE NEWS
02/12/2021 14:33
Challenges in the Detection of Metabolic Biomarkers Using a Multi Plex Assay
A 5 Plex method for the detection of metabolic biomarkers in human plasma was developed using the U-PLEX technology on the MSD platform.
The complexities surrounding this method were the establishment of endogenous QCs for each chosen biomarker and evaluating the potential use and need for buffer QCs vs matrix QCs where applicable. Additional challenges were faced while trying to ascertain a single minimum required dilution to enable accurate quantification of all biomarkers simultaneously, encompassing the different detection ranges and limits for each biomarker.
READ MORE